How It Works
Whether you need to resize your image for a social media profile or optimize images for your website or online store, Resizing App will help you to do it the most effective way.

Simple Image Resizing
With our free easy-to-use tool, just follow these three simple steps to resize, optimize or convert images.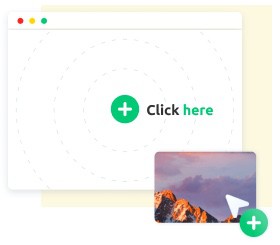 UPLOAD AN IMAGE
Select that beautiful image from your computer in BMP, GIF, JPEG, PNG, HEIC or TIFF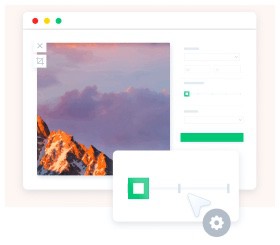 CHOOSE THE SETTINGS
Set up the options of the image you'd like to resize, optimize or convert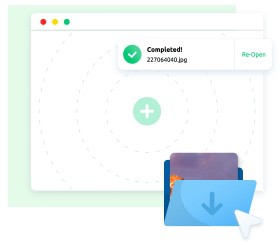 APPLY CHANGES
Click the Save button and get your file ready! It will be downloaded on your device in a jiffy!
Features
Use resizing.app online image resizer, converter, and optimizer tool to give your digital images the perfect size and configuration to fit a wide range of services and applications.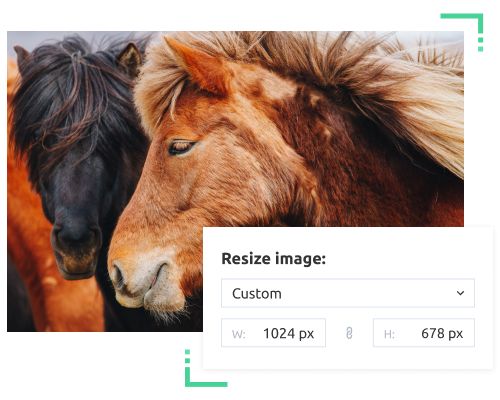 Resize
Whether it's for your social media profile, or product photos for your online store, resizing with resizing.app is blazing fast as a rocket but isn't complicated rocket science.
Just upload your images, choose the necessary options of your output images (like height and width) or set the only side if you want to keep aspect ratio and allow us to do our job for you. Perfect time for coffee, isn't?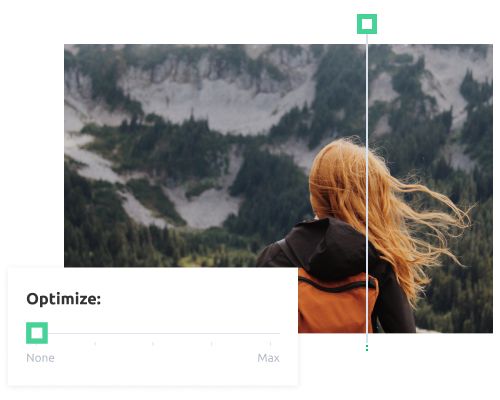 Optimize
If you have ever faced file size restrictions while uploading your image to any service or trying to send it via email, you might know it's a real pain in the neck to optimize an image without losing quality and to do it as fast as possible.
The resizing.app tool will do the hard work for you. So kick back and relax! Using rocket science algorithms it will compress and speedily optimize an image and keep that oh so lovely original quality!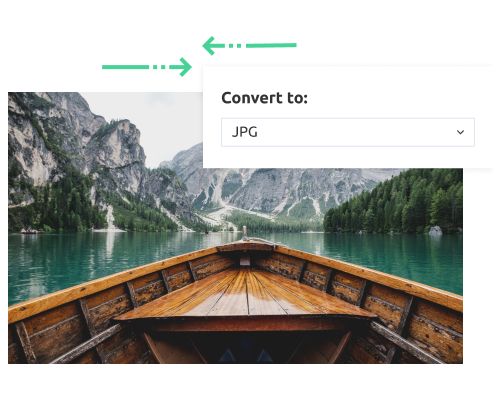 Convert
The flexibility of settings of resizing.app allows you to easily transform your images to multiple formats in no time! We support all those common image formats such as BMP, GIF, JPEG, PNG, HEIC, TIFF and more. Turn your uploaded images into JPEG, PNG, and WEBP and skip the line.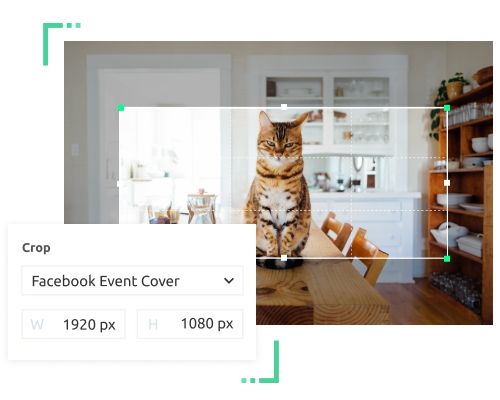 Crop
Focus on the important and crop the unnecessary parts by setting your custom numbers or, just let us do the job for you: choose our ready-to-wear templates from the list.
Get a perfectly fitted image for Facebook, Twitter, LinkedIn, and other social media websites and forget about those dimensions and proportions.
Any questions?
We'll be glad to answer all your questions concerning the service.
Is this service free?

Resizing.app is totally free, no strings attached.
Do I need to download any software or sign up?

Our image resizer lives locally in your web browser, so you don't need either to download any software or sign up for the service.
Do you keep my uploaded images somewhere?

We do respect the privacy of our users, so we don't keep or store uploaded data on our servers to resize images online.
How to resize images?

That's easy! Follow these three steps:

Upload your image.
Set up the new parameters as height, width, % of the size.
Click the Start button and get your file ready downloaded on your device.
What image formats does resizing.app support?

Any images in BMP, GIF, JPEG, PNG, HEIC, TIFF image formats are supported.
Can I resize (convert, optimize) images in bulk?

Bulk image resizing is not available, you can adjust one image at one time.
How to convert images into other formats?

Upload any image you want to convert, choose the output image format (JPEG, PNG, WEBP), and click the Start button.
What formats can I convert an image to?

You can convert your images into JPEG, PNG, WEBP without losing quality.
Is it safe to use resizing.app?

It's completely safe because we don't upload your images on any servers and don't store them. Your pictures are yours only.
If the service is free, does it mean you sell my data to third-party companies?

We don't keep, share, or sell your data. The service is completely free for common users.
If you have any other questions, just contact us at help@resizing.app